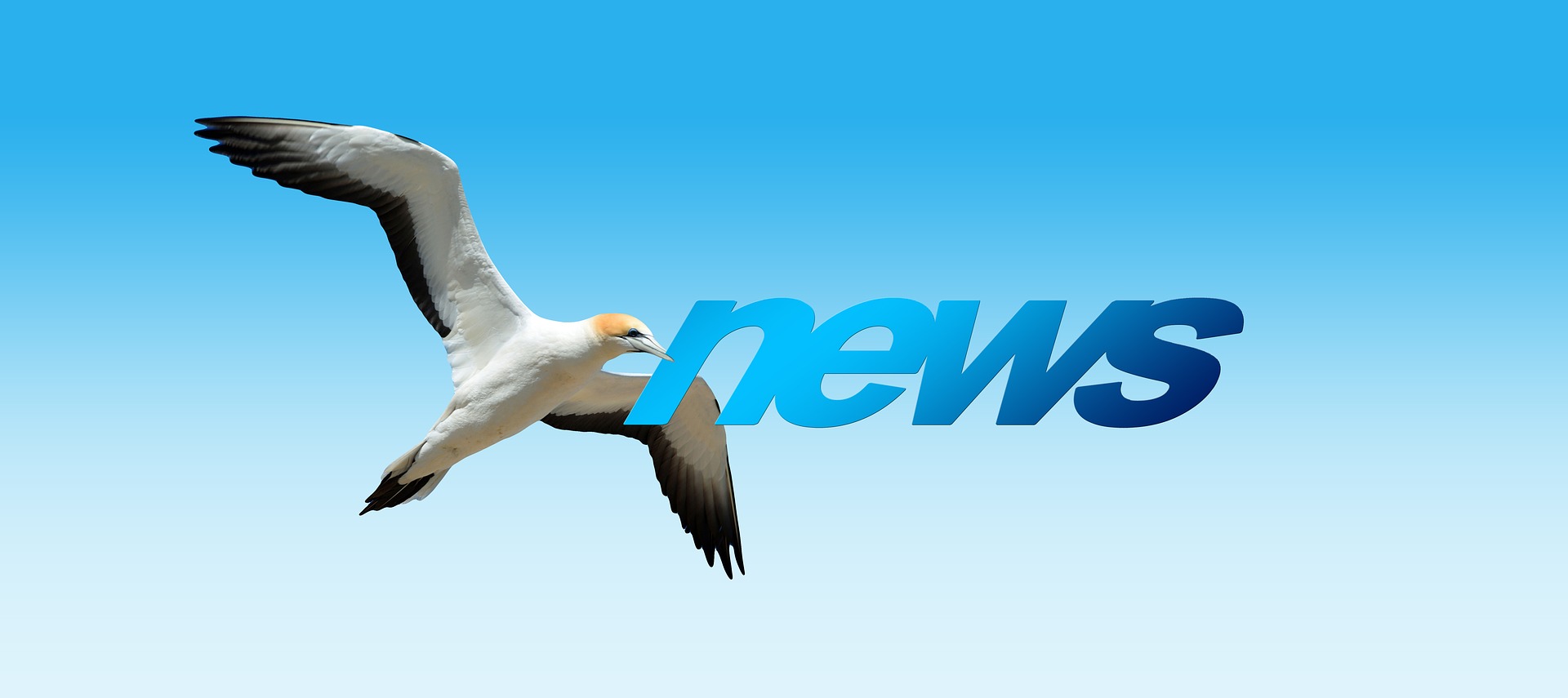 invoX Pharma Completes Acquisition of F-star Therapeutics Inc.
Release time:2023-03-09
invoX Pharma Limited ("invoX"), a U.K.-based wholly-owned subsidiary of Sino Biopharmaceutical Limited ("Sino Biopharm") (HKEX 1177 HK) with an advancing pipeline of innovative products, today announced that it has successfully completed the acquisition of F-star Therapeutics, Inc. ("F-star") (NASDAQ: FSTX) a clinical-stage biopharmaceutical company pioneering bispecific antibodies in immunotherapy, for an aggregate cash consideration of approximately $161 million (or $7.12 per share). All required regulatory approvals for closing of the transaction have been obtained, including clearance from the regulatory agency in charge of enforcing the UK's National Security and Investment Act ("NSIA") and the Committee on Foreign Investment in the United States ("CFIUS").
With the completion of the acquisition, invoX will now be able to develop next generation immunotherapies to treat cancer patients through a leading and differentiated bispecific antibody platform. F-star has pioneered the use of tetravalent (2+2) bispecific antibodies with internal discovery capabilities to create a paradigm shift in cancer therapy. F-star's lead asset, FS118, is a bispecific antibody targeting to inhibit both immune checkpoints of PD-L1 and LAG-3, currently undergoing Phase 2 trials in head and neck cancer patients with acquired resistance to a checkpoint inhibitor, and in checkpoint inhibitor-naïve patients with non-small cell lung cancer (NSCLC) and diffuse large B-cell lymphoma (DLBCL). The company's clinical-stage bispecifics pipeline also includes FS222, a dual CD137 (4-1BB) stimulator and PD-L1 inhibitor currently in Phase 1 trial; and FS120, a dual stimulator of OX40 and CD137 (4-1BB) currently in Phase 1 trial.
With the closing of the transaction, invoX welcomes F-Star's strong scientific and regulatory leadership team with decades of experience in medical and clinical development functions at large multinational pharmaceutical companies as well as smaller biotechs with high growth potential. This team will continue to oversee the ongoing clinical trials of the clinical assets proceeding around the world.
The transaction maintains F-Star's partnerships with multinational pharmaceutical firms regarding the research, development and commercialization of novel bispecific antibodies using F-Star's proprietary platforms. Remaining potential milestone payments under these partnerships equals $2.2 billion. As a result of the transaction, invoX is in a unique position with its geographical reach and innovative R&D platform to expand partnerships with multinational pharmaceutical firms.
Ben Toogood, Chief Executive Officer of invoX commented: "The closing of the transaction today significantly strengthens invoX's pharmaceutical business, accelerating the build of a pipeline with a core focus on oncology and respiratory therapeutics. Most importantly, it provides the capital to ensure patients enrolled in its clinical studies will continue to have access to potentially life-saving therapies.
We are pleased to have reached agreement with regulators in the U.S. following substantial and thorough discussion. This clearance is a clear signal that governments recognize the importance of collaboration among trusted parties to advance patient-centered innovations in biotechnology.
We believe this will lay a solid foundation and understanding for our steps into the future and leaves us well positioned to continue to grow worldwide through further investment opportunities. We are also excited to welcome F-star employees and look forward to working with them as we invest in the company to progress and grow its clinical pipeline to realize the full potential of the platform."
The strategic rationale behind invoX's proposed acquisition of F-star:
Acceleration of invoX's growth supported by world-leading bispecifics platform and team
The transaction will allow invoX to invest in and develop F-star's bispecific antibody platform, which will become the future backbone of immune therapy for cancer. The platform is supported by a highly experienced and scientific team of more than 100 full-time employees with deep expertise in antibody engineering, immunology, drug discovery, clinical development and regulatory affairs, mainly based in Cambridge, UK, a key innovation hub for the immuno-oncology scientific community, which will be invoX's international centre of excellence in antibody research and clinical development.
Delivery of innovative oncology drugs to address unmet clinical needs globally
Joining the talents with rich experience in clinical development and regulatory affairs, this transaction will further strengthen invoX's global clinical and regulatory capabilities, to carry forward the clinical development of existing and future assets. In addition, F-star will form a key part of invoX's strategy to accelerate the development and delivery of innovative medicines to transform the lives of patients worldwide.
Reinforcement of Sino Biopharm's immuno-oncology pipeline
The transaction strengthens Sino Biopharm's global immuno-oncology pipeline with three clinical stage bispecific antibodies, complementing the Group's core checkpoint inhibitor portfolio and other pipeline assets. The transaction will also enhance Sino Biopharm's R&D capabilities with F-star's deep expertise in antibody engineering, drug discovery, translational science and biomarker discovery.
- End –
About F-star
F-star is a clinical-stage biopharmaceutical company pioneering bispecifics in immunotherapy so more people with cancer can live longer and have improved lives. F-star is committed to working towards a future free from cancer and other serious diseases, through the use of tetravalent (2+2) bispecific antibodies to create a paradigm shift in treatments. F-star has four second-generation immuno-oncology therapeutics in the clinic, each directed against some of the most promising immuno-oncology targets in drug development, including LAG-3 and CD137. F-star's antibody discovery platform is protected by an extensive intellectual property estate. F-star has over 500 granted patents and pending patent applications relating to its platform technology and product pipeline. F-star has attracted multiple partnerships with biopharma targeting significant unmet needs across several disease areas, including oncology, immunology, and CNS.
For further information about F-star please visit: http://www.f-star.com
About invoX Pharma
invoX Pharma was incorporated in March 2021 and is a wholly owned subsidiary of Sino Biopharm, a global top 40 pharmaceutical company with more than 24,000 employees. UK-based invoX is a fully integrated global biopharmaceutical company, focusing on R&D and business development activities outside of China, with a core focus on oncology and respiratory therapeutics. invoX's main goal is to become a fully integrated biopharmaceutical company with a pipeline of innovative products addressing unmet healthcare needs, worldwide. At its core, the Company aspires to improve patients' lives by creating access to innovative medicine.
For further information about invoX Pharma, please visit: www.invoxpharma.com
About Sino Biopharm
Sino Biopharm, is a leading Chinese pharmaceutical company continuing to invest in Oncology, Hepatology, Respiratory and Surgery, exploring innovative therapies to improve the lives of patients. The company has strong manufacturing capabilities and broad patient access across China. Sino Biopharm is committed to bringing innovation to address unmet healthcare needs globally.
For further information about Sino Biopharm, please visit: www.sinobiopharm.com/en
For more information:
Strategic Financial Relations Limited
Vicky Lee +852 2864 4834 vicky.lee@sprg.com.hk
Sophie Du +852 2864 4815 sophie.du@sprg.com.hk
Website: www.sprg.com.hk
Additional Information and Where to Find It
This press release is neither a recommendation, nor an offer to purchase nor a solicitation of an offer to sell any shares of the common stock of F-star or any other securities. On July 7, 2022, invoX, Sino Biopharm and its direct subsidiary Fennec Acquisition Incorporated filed with the SEC a tender offer statement on Schedule TO, including an Offer to Purchase, a Letter of Transmittal and other related documents, and on July 7, 2022, F-star filed with the SEC a Solicitation/Recommendation Statement on Schedule 14D-9. Investors and security holders may obtain a free copy of these statements and other documents filed with the SEC at the website maintained by the SEC at www.sec.gov or by directing such requests to the Information Agent for the tender offer, which is Innisfree M&A Incorporated. Investors may also obtain, at no charge, the documents filed or furnished to the SEC by F-star under the "SEC Filings" section of F-star's website at https://investors.f-star.com/.