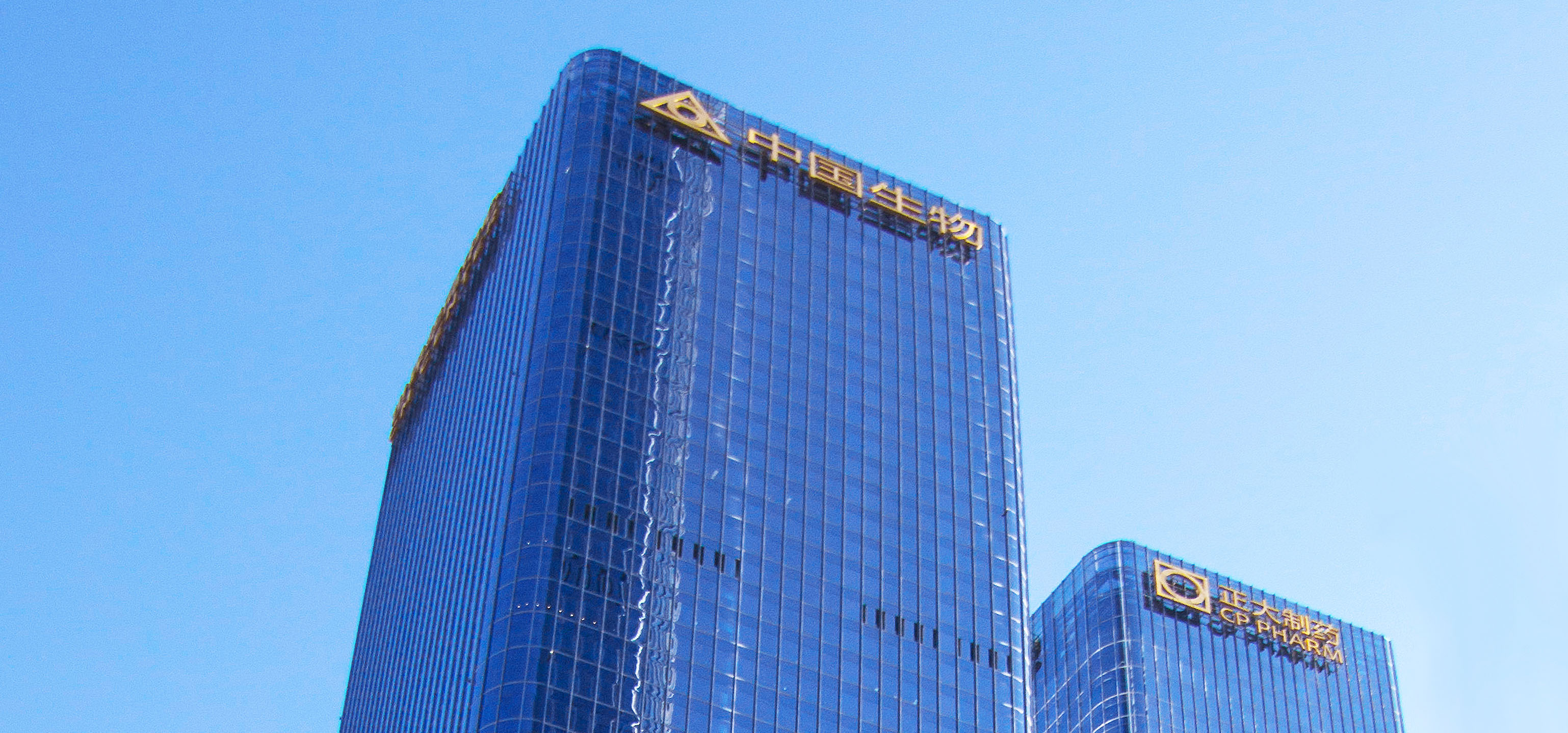 Chia Tai Tianqing Pharmaceutical Group Co., Ltd. is an innovative pharmaceutical group enterprise that integrates scientific research, production and sales; a well-known R&D and production base for pharmaceuticals that work against hepatopathy and anti-tumor drugs; a national key high-tech enterprise; and a key backbone enterprise of the Lianyungang New Pharmaceutical Industry Base which operates under the National Torch Plan. It ranked 16th in the top 100 enterprises in China's pharmaceutical industry in 2018 and was the best industrial enterprise in China's pharmaceutical R&D product line in 2019 (selected and announced by the China National Pharmaceutical Industry Information Center).
CTTQ always regards scientific and technological innovation as an important strategy for corporate development, and it is one of the pharmaceutical companies that invest more in innovative pharmaceutical research in China. With the research institute as the innovation carrier, CTTQ has successively established high-level R&D platforms such as "Jiangsu new hepatopathy drug engineering technology research center", "Post-doctoral scientific research working station", "National enterprise technology center" and "Jiangsu key laboratory of research on antiviral targeted drugs", and its independent innovation capability has been continuously enhanced.
With its corporate development and improvements in its R&D capabilities, the annual R&D investments of CTTQ accounts for 10-12% of annual sales revenue. At present, the company is researching 251 projects, including 74 innovative drugs, 146 generic drugs, and 31 biological drugs.
CTTQ has four production bases in Lianyungang. The preparation base has obtained the first new GMP certificate in China, and many production lines have passed the EU's cGMP certification and the USA's FDA certification. The acquisition of these certificates indicates that the enterprise's pharmaceutical production quality and management level are at the forefront of the Chinese pharmaceutical industry.
CTTQ has six major series of products in the fields of oncology, hepatopathy, respiration, infection, endocrinology and cardiovascular and cerebrovascular diseases, and has more than 20 products with annual sales of over 100 million Chinese Yuan, forming a "100 million Chinese Yuan product group". CTTQ has also formed a unique product line in the anti-tumor and hepatopathy fields. The first new type of drug (FTND), Anlotinib Hydrochloride capsules, is the standard drug for the three-line treatment of patients with advanced non-small cell lung cancer. The company has many product lines that work against hematological tumors, and its products Decitabine (first generic), Imatinib (first generic), Dasatinib (first generic), Bortezomib, and Lenalidomide have all been put onto the market. The products that work against solid tumors, such as Capecitabine, Abiraterone, Gefitinib, etc., have also been put on the market. Respiration, antibiotics and other fields are the key directions for the future development of the enterprise. As for biological drugs, Rituximab injection, Bevacizumab injection, Adalimumab injection and Trastuzumab injection have all entered phase III clinical studies.
With regards to its future development, CTTQ will continue to maintain its leading position in the field of hepatic health, aiming at the cure of hepatitis B and contributing to the global elimination of viral hepatitis by 2030. It shall also focus on creating innovative product lines in the fields of oncology and respiration, and shall promote the shift of the enterprise from "mainly against hepatopathy" to "two cores and multiple strengths"; from chemical drugs to a "combination of chemical drugs and biological drugs"; from a "combination of innovative drugs and generic drugs" to "being led by innovative drugs"; and from "focusing on China" to "coordinated development at home and abroad". At the same time, it shall innovate its technological approach and business models to promote the transformation and improvement of its product R&D, production technology and marketing models, thus making steady progress towards an innovative and internationalized pharmaceutical group.