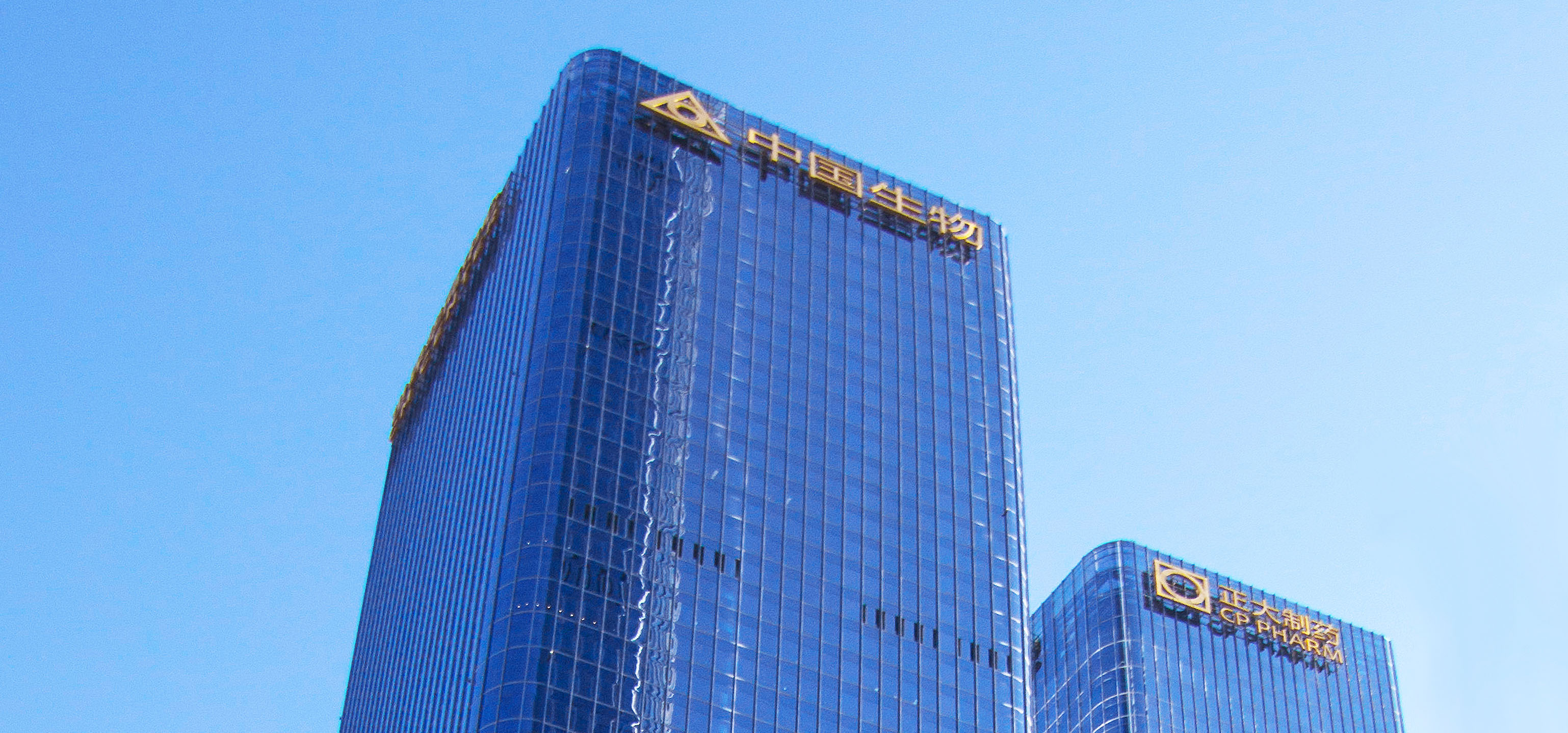 Jiangsu Chia Tai Fenghai Pharmaceutical Co., Ltd.
Jiangsu Chia Tai Fenghai Pharmaceutical Co., Ltd. (CTFH) is a comprehensive pharmaceutical enterprise jointly established by CP Pharmaceutical Group and Jiangsu Provincial Agricultural Reclamation and Development Co., Ltd. The company has been ranked among the top 100 national enterprises in the chemical formulation industry for many consecutive years. It has three wholly-owned subsidiaries, namely, Nanjing Chia Tai Fenghai Medicines Technology Co., Ltd., Jiangsu Chia Tai Fenghai Pharmaceutical Co., Ltd. and Jiangsu Fengrui Pharmaceutical Co., Ltd. (which is currently in the process of being established), and two holding subsidiaries: CP Banlan Herb Health Industry Co., Ltd. and Nanjing Chuangte Pharmaceutical Technology Co., Ltd. CTFH has made fruitful achievements in the R&D, production and marketing of new carbohydrate, anti-infection, digestive, respiratory, cardiovascular and cerebrovascular products, anti-tumor pharmaceuticals, and food for special medical purposes (FSMP), etc. It has become a national high-tech enterprise.
The company has established clinical research and academic promotion systems with Chinese domestic medical and pharmaceutical experts, and has a marketing network both at home and abroad, having realized that the pattern of new drugs, generic drugs, APIs, the first, second and third terminals, and FSMP go hand in hand. It is a pharmaceutical enterprise with a new level of equipment, strong technological innovation, active internal mechanisms and standardized management. The company has paid taxes of over 100 million Chinese Yuan for seven consecutive years, and has been rated as an excellent enterprise in the pharmaceutical industry in Jiangsu Province, and a five-star industrial enterprise in Yancheng City for many years.
The company adheres to the overall development strategy of being driven by the "two wheels" of pharmaceuticals and FSMP. It is committed to building a unique leading enterprise which focuses on perioperative therapeutic fluids (pharmaceuticals and FSMP) in China. It focuses on the R&D and application of "four product pipelines", specifically, therapeutic fluids, products used against chronic diseases, FSMP, and anti-tumor products. It consistently enriches its catalogue, forming a series of products, strengthening its brand building and competitiveness through creating continuous advantages in its production technology, cost and quality, so as to become a refined, strong and gargantuan enterprise.
The company's product groups, such as Xinhaineng, Fenghaineng, etc., have become the leading brands in the Chinese domestic market of new glucose injection solutions. Fenghaina, Fengruineng, Yiruida, Enxin, etc. have entered the market one after another, further enriching the product line of CTFH perioperative therapeutic fluids. A batch of refined oral formulations "made by CTFH", such as Zhongchang, Antaluo, Aolante, Xintai, Zhengding, Ledu, etc., have been well received in major markets. The company's first listed oral CHO "Suqian" has filled the gap of preoperative oral rehydration at home, and various component nutrition and total nutrition products have continuously entered the market, putting the company in a leading position in the blue ocean market of FSMP in China.
With its mission of "making people healthy and benefiting the world", and adhering to its core values of "integrity, cooperation, innovation, and responsibility", the company advocates the concepts of "science, innovation and green development". It has also formulated an index system that sets higher requirements than national laws, regulations and industry standards in terms of environmental protection, energy consumption, safety and quality. It has actively supported the development of the pharmaceutical industry, voluntarily carried out various social welfare activities, such as public welfare, charity, disaster relief, poverty alleviation, student assistance, etc., so as to repay society with practical actions. Great effort has been made to build CTFH into a resource-saving, environmentally-friendly, united and harmonious enterprise which excels in both quality and efficiency.